THROUGH THE GLASS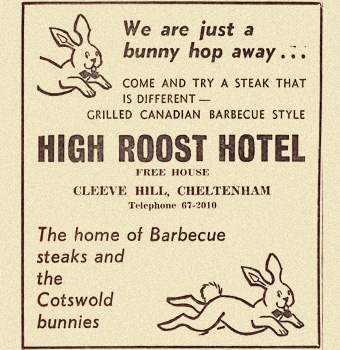 On the 19th June 1969 my parents were driving from their home in Chipping Campden on the edge of the Cotswolds to the village of Bretforton in the Vale of Evesham. I know it all sounds very middle earth but it's actually a really beautiful part of the country. It was 8 o'clock on a clear summer morning. My dad was taking me and my mum to my grandparents house to spend the day before he went to work. Life was good, they had no idea of the turn their life was about to take.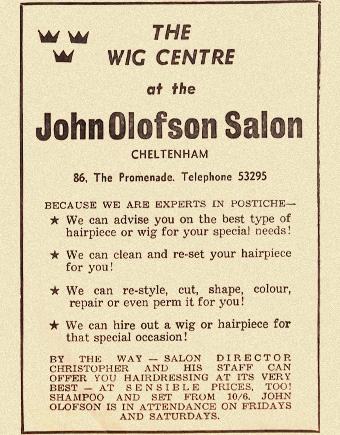 Our car was a light green Ford Anglia (that's the exact same model as the flying car that Harry drives in the Chamber of Secrets film). My Dad was driving and my mum was sat in the back with me. I was only 12 weeks old, wrapped in a blanket and cradled on her lap. It seems incredibly dangerous when you're used to modern safety standards, but this was before the days of seat belts and baby seats. Safety wasn't much of a consideration back then, it was basically a tin box on wheels. A good looking one, but still a tin box.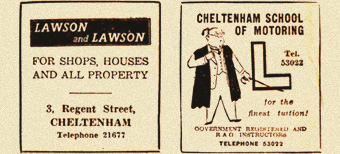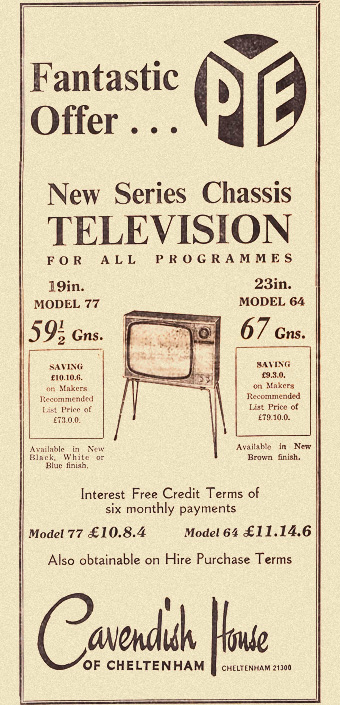 We were driving down a long straight road towards a cross roads, at which my parents had right of way. A van was travelling in the opposite direction to us and on the other road was a car carrying four middle aged men, who were on their way to a day out at Ascot races. All three vehicles arrived at the crossroads at the same time but the car with the four men in failed to stop at the HALT sign and drove straight across the junction. It ploughed into both our car and the van and left all three vehicles mangled by the impact.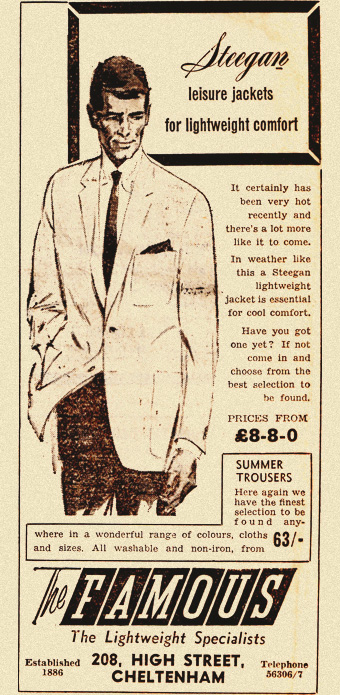 The front end of our car pretty much disintegrated and my dad hit the windscreen hard. He didn't have any broken bones but he had serious cuts through his eyelid, cheek and lip - not a pretty sight. Three weeks later he left hospital to take his final exam to qualify for the Institute of Structural Engineers, which he passed under pretty difficult conditions.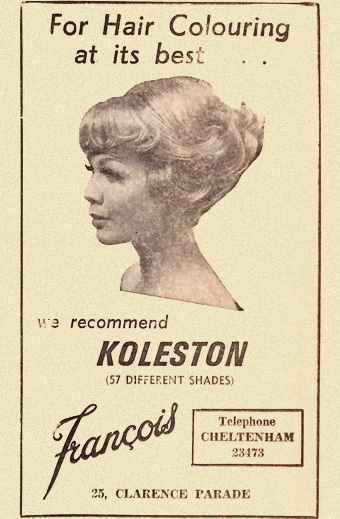 My mum's injuries were much worse, the impact threw her out of the car and she ended up lying on the road. She fractured her T6 and T7 vertebrae, had many fractured ribs and glass embedded in her forehead. Luckily she was taken to the world renowned Spinal Injuries Unit at Stoke Mandeville and eventually it transpired that her spinal chord was intact, it was badly damaged but not severed. She was one of the very lucky people who go to Stoke Mandeville and end up walking out, albeit six months later.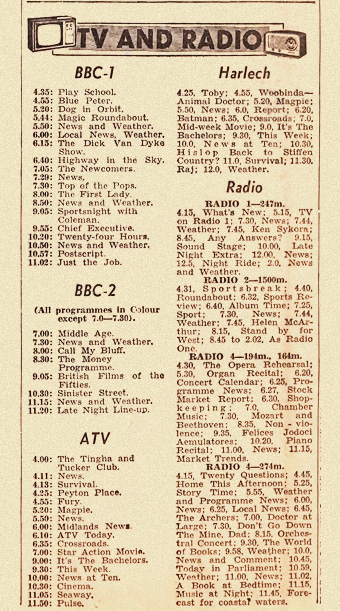 The driver of the car that caused the crash and one of his passengers escaped injury but the two other passengers in that car sadly died. The passenger in the van was injured but not too seriously and the driver of the van escaped unhurt.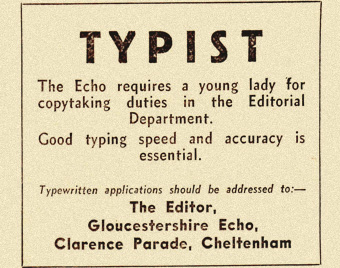 You might be wondering what happened to me in all this carnage. Well I'm obviously still here so I was pretty lucky. There were no actual witnesses on the scene at the time so we can't be 100% positive. What we do know is that two women from a local factory heard the crash and rushed out to see what had happened. They found me lying on the grass verge still wrapped in the blanket. I was completely unharmed without a scratch. Like I say, we can't actually be 100% sure how I got there but the most likely exit point isthrough the glass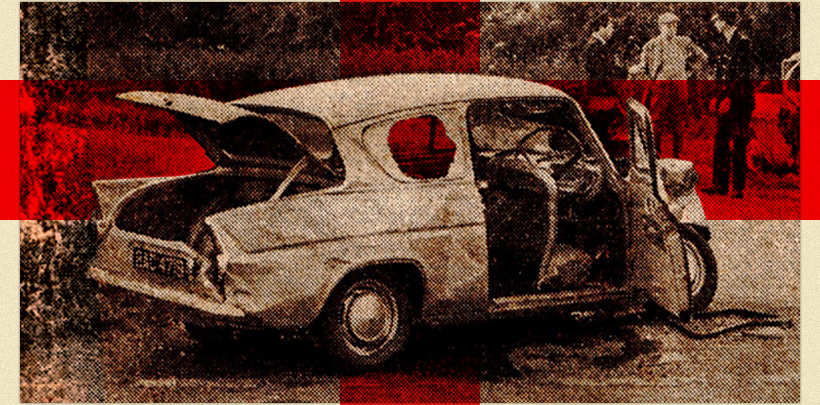 This is the front page report from the Gloucestershire Echo, June 19th 1969. You can read a transcript of the report here. All the ads used above are from this issue.
Baby escapes in double fatality near Evesham.
Four injured when cars, van collide.
A baby of a few weeks old escaped unhurt from a triple crash in which two people died at Weston Subedge today.
Three others were seriously injured and one slightly injured. Two cars and a van were involved in the accident, which occurred at the junction where the Honeybourne-Broadway road crosses the Evesham to Chipping Campden road.
All three vehicles were extensively damaged.
It is understood that two of the occupants died at the scene. Others were taken to hospitals at Evesham and Worcester by three ambulances.
Firemen from Cheltenham and Evesham attended.
The two who were killed were travelling in a Vauxhall Victor on the Honeybourne road.
They have not yet been identified and, until they are, police are not releasing the names of the other two occupants of the car.
The van involved was a Ford Transit, owned by Midland Shires Farmers Ltd., travelling from Evesham towards Weston Subedge.
The driver, Mr. Frederick Charles Cook (47), of Worcester, was slightly injured.
His passenger, Mr Eric James (44), of Pershore, was seriously injured.
The third vehicle involved was a Ford Anglia driven by Mr. Robin Leslie Print (25) of Chipping Campden, who was also seriously injured.
His wife, Mrs. Gillian Print, was described as "very seriously injured".
Their baby, of a few weeks old, escaped unhurt, and is being cared for by grand-parents.